It is the second game in the Desert Cup T20I Series 2022, and Bahrain shall be up against Canada. It is the first game for both teams, and they shall aim for a positive start. Both these sides have new captains and have seen several young players coming in. These players shall look to make an impression early in the tournament.
It will be interesting to see how Bahrain approaches the game. The two teams have played once, and Canada registered a comfortable victory in that game. Canada's players have played against the top players in domestic cricket, which will be an advantage. Both sides are well-balanced, and it will make the game interesting.
Bahrain Preview
It is a new-look squad for Bahrain in this tournament, and Sarfaraz Ali shall lead the side. They come here with a string of failures and shall look to turn it around. The conditions would suit them, and Ali shall look to take advantage of it. Canada is a much stronger side, and the Bahrainian skipper shall expect his players to deliver their best.
Umer Toor and Muhammad Rizwan must get the side off to a good start, as Canada has an excellent new ball attack. The side would like to see good performances in the middle order from Sikder Al Mostasim Billa, David Mathias, and Abdul Majeed Malik. Sachin Kumar and Veerapathiran Sathiayah must do well down the order.
Sarfaraz Ali and Imran Khan need to bowl good spells with the new ball to put the side in a commanding position. The side would also expect a good bowling performance from Veerapathiran Sathiayah and David Mathias. Sachin Kumar and Sikder Al Mostasim Billa add depth to this attack.
Bahrain Predicted Playing XI:
Sarfaraz Ali (c), David Mathias, Sikder Al Mostasim Billa, Veerapathiran Sathiayah, Sachin Kumar, Shahid Mahmood, Imran Khan, Sohail Ahmed, Umer Toor (wk), Muhammad Rizwan, Abdul Majeed Malik
Canada Preview
Saad Bin Zafar is the new skipper for the side, and he will look to make a positive start to this tournament. There have been several changes in the team from the side that played in the last tournament back in February. The young players shall look to make their mark, and Bin Zafar shall look to get the best out of his players.
Rayyan Pathan and Shreyas Movva shall look to get the side off to a good start in this game, as the conditions would suit batting. In the middle order, the side would expect a good show from Nicholas Kirton, Ammar Khalid, and Armaan Kapoor. Harsh Thaker and Saad Bin Zafar shall look to add quick runs in the final overs of the innings.
On the bowling front, the side shall expect a good show from Bhupinder Singh and Saad Bin Zafar with the new ball. Dillon Heyliger has lots of experience, and he will look to do well in the middle overs, along with Salman Nazar and Harsh Thaker. Ammar Khalid and Kirton add to the side's bowling strength.
Canada Predicted Playing XI:
Saad Bin Zafar (c), Rayyan Pathan, Shreyas Movva, Armaan Kapoor (wk), Harsh Thaker, Salman Nazar, Dillon Heyliger, Nicholas Kirton, Ammar Khalid, Bhupinder Singh, Akhil Kumar
HR
Temp
Rain
W. speed
W. direction
Clouds
Weather Conditions
There will be clear skies over Al Amerat on November 14, and the weather shall be warm in the evening. We expect to see a flat surface during the game where batsmen can play their strokes freely. The side that bats first in this game shall eye a score of 160 runs or more.
Venue Details
Al Amerat Cricket Ground has a surface that is generally good for batting. The outfield is fast here, allowing easy boundary scoring. It can be a nightmare for the fast bowlers on this surface with little help for them. Spinners have a good record here, as the slowness in the track aids them.
Toss: To Bowl
In evening games, this wicket here has always favored sides that have chased. We expect to see an excellent batting surface where setting up a total would pose a challenge for either side. Hence, the side winning the toss shall opt for bowling first on this wicket.
Bahrain's performance in this format has been poor since the start of the year. They have hardly won anything. Most of their players lack for heading into this game and need to play at their best. Canada is an experienced team, and their players have played a lot of cricket in this format. It will make them favorites to win this game.
Canada to win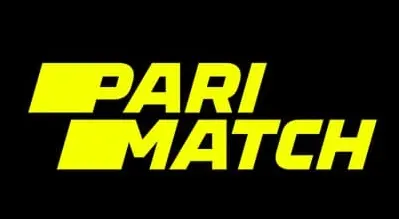 Parimatch
150% up to ₹30,000
BET NOW