The penultimate match of the Qatar T10 League 2019 league stages pits Flying Oryx against Swift Gallopers in what promises to be a nerve-wracking feud for the fans of competing teams.
Flying Oryx, led by Hussain Talat have had merely a sole win in four matches in the ongoing T10 season along with two losses and a no result. Having lost the recent outing against Falcon Hunters by a margin of ten-wickets, the Oryx would be hoping to go all-in the coming contest considering it is their last league feud and their only chance of making it to the semi-finals.
On the other hand, Swift Gallopers are reigning supreme in terms of performance and player tallies and based on the current run, it shouldn't be a surprise if the Kamran Akmal-captained side manages to surface meritorious in the upcoming encounter.
Flying Oryx Preview
The hosts would be heavily reliant on skipper Hussain Talat to put up a stellar show with both bat and ball in the must-win duel. Openers Sami Aslam and Assad Borham haven't had the best of starts and it is about time they focus on getting those runs under their belt.
Harmandeep Singh and Nouman Sarwar have been pretty decent so far and would be backed to put get those early dismissals in the must-win encounter. Spinner Chaturanga de Silva is another fine prospect whose economical exhibitions could put the pressure on the opponents.
Flying Oryx Predicted Playing XI:
Asif Raja (wk), Assad Borham, Bilawal Iqbal, Harmandeep Singh, Nouman Sarwar, Daniyal Bukhari, Saad Nasim, Hussain Talat (c), Chaturanga de Silva, Shahid Yousuf, Sami Aslam
Flying Oryx Actual Playing XI:
Asif Raja, Sami Aslam, Naved Malik, Bilawal Iqbal, Assad Borham, Hussain Talat, Saad Nasim, Harmandeep Singh, Chaturanga de Silva, Daniyal Bukhari, Shahid Yousuf
Swift Gallopers Preview
Zaheer Ibrahim (35) and Ali Imran (22) were the standout performers for the Gallopers in the previous outing against Pearl Gladiators and could be vouched to put up scintillating shows in the coming game as well. Skipper Kamran Akmal has aggregated 85 runs in 4 innings while striking at a rate of 160.37 and would be expected to lead the side upfront.
Mughees Bajwa is currently topping the bowling charts for the Gallopers with 6 wickets in 4 innings while averaging 7.83 and along with Zainudheen and Umar Gul who bagged figures of 2/8 and 1/7 respectively in the recent outing will hold the key for Gallopers in the coming feud.
Swift Gallopers Predicted Playing XI:
Kamran Akmal (c and wk), Mohammad Imran, Mughees Bajwa, Jahanzeb Ashad, Zainudheen, Sadiq NM, Zaheer Ibrahim, Ravinderpal Singh, Ali Imran, Sufyan Mehmood, Umar Gul
Swift Gallopers Actual Playing XI:
Sufyan Mehmood, Sadiq NM, Ravinderpal Singh, Zain Uddin, Imran Ali, Mohammad Imran, Jahanzeb Naveed, Zaheer Ibrahim, Mughees Bajwa, Kamran Akmal, U Gul
Weather Conditions
Clouds are going to hover around the stadium with the temperature gliding between 22-23 degrees Celsius. Although overcast, no chances of rain are being predicted, ensuring a 20-overs of an uninterrupted contest at West End Cricket Stadium.
Venue Details
Taking into account the pitch conditions, the big-hitting ability of the players and the average first innings score at the venue (105), one would say that the team batting second will enjoy chasing the total without much duress.
Toss: To Bowl
As far as the toss is concerned, one would expect the toss-winning captain to opt to bowl first amidst these conditions. The conditions are ideal for the teams batting second to chase even the mightiest of the totals with ease, ensuring high-scoring chases in the coming duel.
Swift Gallopers have been on a rampage in the past few encounters and have established themselves as one of the strong contenders for the inaugural Qatar T10 title. With Kamran Akmal, Ali Imran, Zaheer Ibrahim, and Zainudheen in terrific form since the commencement of this season, one would surely bank on their players' prowess in the upcoming duel.
Flying Oryx seem to lack the batting power needed to win T10 competition which has been a cause for their faltered performances in the matches competed so far.
We are backing Swift Gallopers to win!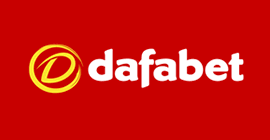 Dafabet
170% bonus up to 17,000 INR
BET NOW