Gulf Giants have another shot at reaching the finals as they face MI Emirates in the Qualifier 2 game in Dubai. In Qualifier 1 which was also played at this venue, a 178-run total turned out to be more than enough for the Vipers to win comfortably.
Dubai is known to be a great venue for batting and in the evening games, teams prefer chasing a target. MI Emirates are coming from a big win in the Eliminator.
Pollard's men chased down 152 runs with 8 wickets in hand in Sharjah against a solid-looking Capitals side. They will be full of confidence and carry the momentum to Dubai.
Rashid Khan will be a key bowler in this match. He has been consistent for the Emirates and is in great touch. In the Giants' batting lineup, the opening duo of Vince and Lynn is key to their success. Both teams have pretty solid match-finishers in the middle and lower order.
Gulf Giants Preview
Gulf Giants will be eager to correct their mistakes from their last outing at this venue where they failed to get going in a run chase. Though a 179-run target isn't that easy even on this surface, especially in a knockout game, the effort wasn't there from the Gulf Giants, whatsoever.
They lost 4 of their top 5 batsmen for just 75 runs in 10.3 overs. That is not the kind of start you'd expect in a run chase on this ground. And now they are up against a back-to-form MI Emirates who pack a promising bowling attack too. Vince and Lynn will be facing Boult in the power play.
And that will be their real test. To not only survive the swing but also to score runs at a fast pace will be their job. Colin de Grandhomme should rather take a more aggressive approach at number 3.
One of the two openers can be the anchor but not Grandhomme. If the veteran NZ batter stays long, he might just eat up deliveries and slow down the run rate. There's more batting to come after the all-rounder.
Hetmyer, David Wiese, and Carlos Brathwaite add great strength to the middle and lower order. Brathwaite hasn't been a regular in any of the franchises or the international side.
He is not very likely to come good as a finisher and Hettmyer will be crucial in that role. Wiese, Chris Jordan, and Dominic Drakes will be the key bowlers to watch out for in this squad.
Gulf Giants Predicted Playing XI:
James Vince (c), Chris Lynn, Shimron Hetmyer, Colin de Grandhomme, Carlos Brathwaite, David Wiese, Aayan Afzal Khan, Dominic Drakes, Chris Jordan, Sanchit Sharma, Tom Banton (wk)
S Hetmyer
36
21
1
3
171.43
Gulf Giants Actual Playing XI:
Chris Lynn, James Vince, Aayan Khan, Carlos Brathwaite, Gerhard Erasmus, Colin de Grandhomme, Chris Jordan, Shimron Hetmyer, Sanchit Sharma, David Wiese, Qais Ahmad
MI Emirates Preview
Rashid Khan is in great touch and his form will be key to MI Emirates' success. The leg-break bowler can not only deliver breakthroughs but also be economical with his bowling.
Another match-winner in this squad is Nicholas Pooran who's also been consistent in the middle order. He is a reliable match finisher and will be the one to watch out for in the MI lineup.
Andre Fletcher has found his rhythm at the right time with a fifty at the top in the Eliminator game. Kieron Pollard at number 5 adds plenty of experience in the late middle order for the Emirates. The likes of Fazalhaq Farooqi and Zahoor Khan are also crucial in the bowling department.
But Pollard has to be ready for a not-so-ideal outing for his bowlers. The surface at this venue is ideal for batting and these two can be expensive. Most of all, it is Bravo who's more vulnerable in the bowling attack. A lot depends on Boult, Farooqi, and Rashid Khan.
These three will be expected to give timely breakthroughs and also try to slow down the run rate. Lorcan Tucker is one of the most promising players to come out of Ireland in recent times. He can make a big name for himself with a significant innings at number 3.
MI Emirates Predicted Playing XI:
Andre Fletcher, Muhammad Waseem, Lorcan Tucker (wk), Nicholas Pooran, Kieron Pollard (c), Najibullah Zadran, Dwayne Bravo, Rashid Khan, Trent Boult, Zahoor Khan, Fazalhaq Farooqi
A Fletcher
68
45
4
4
151.11
N Pooran
66
36
3
5
183.33
MI Emirates Actual Playing XI:
Dwayne Bravo, Mohammad Waseem, Lorcan Tucker, Fazalhaq Farooqi, Trent Boult, Kieron Pollard, Nicholas Pooran, Dan Mousley, Zahoor Khan, Rashid Khan, ADS Fletcher
HR
Temp
Rain
W. speed
W. direction
Clouds
00h
19
0 mm.
11.61 k/h
From: WNW
23%
03h
19
0 mm.
11.52 k/h
From: WNW
42%
06h
19
0 mm.
11.8 k/h
From: WNW
17%
09h
19
0 mm.
10.72 k/h
From: WNW
65%
12h
20
0 mm.
8.88 k/h
From: WNW
80%
15h
19
0 mm.
7.29 k/h
From: WNW
19%
18h
19
0 mm.
5.34 k/h
From: W
13%
21h
19
0 mm.
5.94 k/h
From: W
5%
Weather Conditions
The pitch here in Dubai is great for batting. The ball comes on to the bat nicely and the batters can time their strokes well. Hetmyer had scored 54 off 35 balls at this venue before their loss in Qualifier 1. The weather is expected to be partly cloudy in Dubai with a high of 22 degrees Celsius.
Venue Details
The average 1st innings score at the Dubai International Cricket Stadium is 156 runs in the domestic T20s. However, a match-winning total should be something above 180-185 runs on this ground.
Toss: To Bowl
Teams batting second have won 65 of the 109 domestic T20s at this venue. It is easier to score runs in the night games while batting second. And every team prefers to bowl first on winning the toss on this ground.
The competition is neck to neck with little to no difference between the two sides. Picking a winner isn't easy and experts would say the scales are evenly balanced at the moment. MI Emirates have momentum and some of their key players are in solid form. However, they might struggle with the ball and are less likely to defend a total successfully. Gulf Giants with their depth in the lineup and variety in the bowling attack have a slight edge in this contest and will start as favourites in our match prediction.
Our prediction is for Gulf Giants to win the match!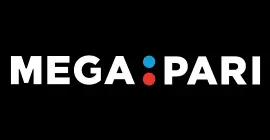 MegaPari
130% bonus match to ₹26,000
BET NOW