Both Knights and Warriors got off to a losing start in this Momentum One Day Cup. Both teams lost their respective games batting second but they lost in contrasting styles. The Knights failed to chase down 210 and the entire batting line-up failed to step up. The bowlers did an excellent job restricting the Dolphins to just 209. All the bowlers did a fantastic job of keeping the run-flow in check and also picking wickets at regular intervals. The batsmen failed big time and that cost them the first game.
The Warriors kept fighting till the end in their chase of 277 but fell 31 runs short. The bowlers did start well and put the Cape Cobras under pressure early on. However, the pressure was released and it allowed the Cobras to get to 274. With the bat, every time the Warriors batters got a partnership going, they lost a wicket and it hampered their progress in the chase where they eventually fell short.
Knights Preview
The Knights' batting line-up failed together and none of them went past the 30-run mark. In fact, there were only four batters who registered double figures as well. Skipper Petrus van Biljon and wicket-keeper Wandile Makwetu were the highest scores. The former got 26 while Makwetu made 29. Both of those innings were fighting ones where they took their time but failed to convert those starts. But the Knights will want more from their top order.
The likes of Patrick Kruger, Raynard van Tonder, and Keegan Petersen need to up their game and deliver. The bowling was very good in the first game. Corne Dry and Shaun von Berg were excellent with the new ball and Shadley van Schalkwyk was good as well.
All three picked up two wickets apiece in that first game, leading the charge for the Knights with the ball. Off-spinner Tshepo Ntuli was impressive and showed descent control as well.
Knights Predicted Playing XI:
Patrick Kruger, Raynard van Tonder, Keegan Petersen, Petrus van Biljon (c), Grant Mokoena, Obus Pienaar, Wandile Makwetu (wk), Corne Dry, Tshepo Ntuli, Shadley van Schalkwyk, Shaun von Berg
P van Biljon
26
48
1
0
54.17
G Mokoena
13
23
1
0
56.52
S von Berg
10.0
1
31
2
3.1
S van Schalkwyk
9.0
0
42
2
4.67
Knights Actual Playing XI:
AGS Gous, Ottneil Baartman, Shaun von Berg, T Ntuli, Keegan Petersen, Wandile Makwetu, Raynard van Tonder, Obus Pienaar, Mbulelo Budaza, Shadley van Schalkwyk, Jacques Snyman
Warriors Preview
The top four look solid but it was a case of unconverted starts for the Warriors batting line-up in the first game. Rudi Second was the only batsman who got a half-century. He scored 66 off 65 balls leading the way for the Warriors in that chase of 277 against Cape Cobras. The likes of Gihahn Cloete, Matthew Breetzke and Sinethemba Qeshile all of them got starts. They looked good too but failed to kick on and get a big score. They will look to get a lot more consistent.
Onke Nyaku is someone who lends good balance to the side. He bowls his quota of 10 overs and can be a decent finisher lower down the order. He had a decent first game. Meanwhile, the bowling started off well but failed to sustain pressure in that first game. Glenton Stuurman was good throughout the game and was Warriors' best bowler. Dyllan Matthews took a couple of wickets but along with Sisanda Magala and Andrew Birch was slightly expensive.
Warriors Predicted Playing XI:
Gihahn Cloete, Matthew Breetzke, Sinethemba Qeshile (wk), Rudi Second, Yaseen Vallie (c), Marco Marais, Onke Nyaku, Sisanda Magala, Andrew Birch, Dyllan Matthews, Glenton Stuurman
R Second
66
65
5
0
101.54
D Matthews
9.0
0
55
2
6.11
G Stuurman
10.0
0
39
1
3.9
Warriors Actual Playing XI:
Andrew Birch, Yaseen Vallie, RS Second, SSB Magala, Onke Nyaku, Dyllan Matthews, Marco Marais, Sinethemba Qeshile, Matthew Breetzke, Stefan Tait, Gihahn Cloete
HR
Temp
Rain
W. speed
W. direction
Clouds
00h
20
0 mm.
5.07 k/h
From: ENE
100%
03h
18
0 mm.
3.63 k/h
From: NE
90%
06h
23
0 mm.
7.67 k/h
From: NNE
45%
09h
29
0 mm.
7.03 k/h
From: NNW
29%
12h
30
0 mm.
5.51 k/h
From: NNW
36%
15h
30
0.13 mm.
8.15 k/h
From: W
9%
18h
26
0.75 mm.
3.55 k/h
From: WNW
34%
21h
20
2.75 mm.
5.72 k/h
From: SE
100%
Weather Conditions
There are thunderstorms predicted throughout the day. The rain predictions vary between 35-60% at various stages of the day. With rain around, there might be some moisture on the surface and the pitch might be a little tacky. It will most likely assist the seamers and batsmen will need to bide their time.
Venue Details
The Mangaung Oval in Bloemfontein, South Africa can hold about 20,000 people. It has plenty of grass banks for the crowd but it may not have so many spectators for this domestic one-day game. It is one of the regular white-ball venues in international cricket in South Africa.
Toss: To Bowl
With the rain around, both teams might want to bowl first. Despite losing their respective first games chasing, both Knights and Warriors will most likely want to bowl first and make use of the conditions. Various rain spells predicted will bring in Duckworth-Lewis which might also be a factor.
The Warriors looked a lot more solid in their first game. Moreover, they have a strong and solid top four. Also, the Knights batting line-up does look slightly thin as well.
Thus, the Warriors will go into this game as favourites. It may well be 60-40 but they will fancy their chances despite playing away from home.
Warriors to win the match!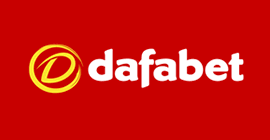 Dafabet
170% bonus up to 17,000 INR
BET NOW