Lancashire got off to a superb start in the Vitality Blast by pipping Durham in a relatively high-scoring encounter. It was all setup by their openers who put on a massive 170-run stand which enabled them to touch the 190-run mark and then, the bowlers did enough to seal the win. The form of the openers augurs well for them as the middle order relies a lot on skipper Dane Vilas. The bowlers shared the spoils in even fashion and there seems to be a lot of variety in the bowling unit. Lancs would want to keep up the winning momentum. On the other hand, Leicestershire couldn't get a game against Derbyshire, and will want to register their first win of the season. Given that even the toss didn't happen in their previous game, there is no surety on the XI they will field. Either ways, safe to say that the squad that they intended to play in the opening game might well be the one this time around.
Leicestershire Preview
They played the near-perfect game in their opening fixture against Durham. Having won a good toss on a Chester-le-Street surface that gets slower later on, Lancashire posted a challenging total that proved too much for the hosts. Keaton Jennings' century was the highlight and the southpaw certainly seems to have revamped his T20 game a bit. The usual suspect Alex Davies once again showed why he is so dangerous in white-ball cricket. The duo will once again be crucial at the top of the order while Dane Vilas will be in-charge of controlling the middle overs. There aren't many big names in the squad but as they showed in the previous game, they can be efficient. Steven Croft's all-round potential is another major lifeline of the squad, given that he bats in the top order and also bowls in the powerplay. There is a good mix of variety and guile in the bowling line-up but again, there aren't any heavyweight names in there. Ironically, it's the bowling that looks better on paper than the batting although that can all change if the middle order finds form. Potentially, the batting does have depth with many bowling all-rounders in there.
Leicestershire Predicted Playing XI:
A Davies(wk), K Jennings, S Croft, D Vilas(c), J Bohannon, R Jones, D Lamb, T Hartley, T Bailey, L Hurt, M Parkinson
Leicestershire Actual Playing XI:
William Davis, Gareth Delany, Gavin Griffiths, George Rhodes, Tom Taylor, Callum Parkinson, Lewis Hill, Colin Ackermann, Arron Lilley, Harry Dearden, Ben Mike
Lancashire Preview
The horrors of a disastrous campaign last year are still fresh and for that to go away, Leicestershire need to start getting wins. Bad weather meant that they were able to get some points in their opening fixture and while rain could play a part again, the hosts will hope that they can get over the line. Skipper Colin Ackermann once again remains their most pivotal player and his form in the tourney could play a huge part in where Leicestershire finish. His presence in the top order is vital and his part-time bowling has also been efficient. Callum Parkinson is another efficient performer who is a vital cog of the Leicestershire outfit while Irishman Gareth Delany is a promising batting all-rounder in the mix. A young and raw side generally, they would have to punch considerably above their weight in the tournament. The batting has quite a few powerhitters but consistency is what needs to be the order of the day as it could be a hit-or-miss kind of unit if things go awry.
Lancashire Predicted Playing XI:
H Swindells, A Lilley, C Ackermann(c), G Delany, H Dearden, L Hill(wk), B Mike, T Taylor, C Parkinson, G Griffiths, W Davis, D Klein
K Jennings
108
63
10
3
171.43
Lancashire Actual Playing XI:
Matt Parkinson, Steven Croft, Liam Hurt, Tom Hartley, Tom Bailey, Alex Davies, Rob Jones, Dane Vilas, Danny Lamb, Keaton Jennings, Josh Bohannon
HR
Temp
Rain
W. speed
W. direction
Clouds
00h
10
0.22 mm.
5.81 k/h
From: NNW
100%
03h
10
0 mm.
5.77 k/h
From: NNW
95%
06h
10
0 mm.
5.35 k/h
From: NNW
89%
09h
13
0 mm.
7.33 k/h
From: NNW
24%
12h
13
0.13 mm.
8.13 k/h
From: NNW
56%
15h
12
0.42 mm.
8 k/h
From: NNW
100%
18h
12
0 mm.
6.23 k/h
From: NNW
100%
21h
11
0 mm.
6.73 k/h
From: N
88%
Weather Conditions
Rain washed out the first encounter here at Grace Road and the forecast for this match doesn't look encouraging either. Surfaces here have generally been good for batting with just a bit in it for the bowlers too. With so much rain around, the balance between bat and ball could possibly be tighter, although the chasing side could get an advantage.
Venue Details
Grace Road has been a picturesque venue that has played to host several domestic and international games, including World Cup encounters. Generally known to produce quality surfaces, the ground has been a witness to so many classic games over the years.
Toss: To Bowl
With the weather as bad as it is, the toss will be crucial especially with the DLS method likely to come into play. Captains would therefore want to chase and know their target rather than be fidgety in setting one.
Lancashire look a more balanced side and have a win under the belt already. We're tipping them come up trumps in this fixture as Leicestershire don't look a daunting prospect at this point.
Lancashire to win!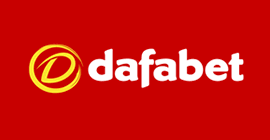 Dafabet
160% bonus up to 16,000 INR
BET NOW