TNPL 2019 league phase enters a crucial phase with all the teams eyeing for a place in play-offs and every match result brings up new permutations to qualification scenario. Teams will look to stay in contention for play-offs with every win. Both Kovai kings and Madurai panthers are in the middle of the table and they will put their best effort to finish inside the top four.
Kovai Kings team lost to Chepauk Super Gillies by 9 wickets in their last encounter. Their batting unit ended with just 115 runs on board at the end of 20 overs. They were cruising along with 45/0 at 7-over mark with both openers Abhinav Mukund and Shahrukh Khan looking good for a big score. Their team collapsed unexpectedly from 45/0 to 97/9. They kept losing wickets and their middle-order batsmen were not able to build an effective partnership. Kovai bowlers were left with a very little score to defend and they gave away the runs in just 13.2 overs. Anthony Das took the lone wicket in the match. T Natarajan and K Vignesh must provide a quick breakthrough to stop the momentum in opposition`s batting.
Madurai Panthers come into this match after winning their last match in a thrilling super over the contest. Arun Karthik and Jagadeesan Koushik played a vital hand in the chase of 142 runs during the last match. Aditya Giridhar and Shijit Chandran put some runs on board to keep the scoreboard ticking. R Mithun and J Koushik played to end the match on stalemate at the end of 20 overs. Abhishek Tanwar came out all guns blazing to hit two massive sixes in the super over the contest. Rahil Shah and Kiran Akash took two wickets each to maintain the pressure on the opposition batting. N Selvakumaran and J Koushik kept the run rate under check with their economical spells. Abhishek Tanwar returned to bowl in the super over and successfully defended the 12 runs.
Lyca Kovai Kings Preview
Key Players:
T Natarajan – Natarajan is having a quiet season by his standards and has taken 6 wickets at an economy of 8 RPO so far. He will be looking to make a mark in this season with a telling performance very soon.
Anthony Dhas – Anthony Das is having a good season with both and ball. He has scored 99 runs at a strike rate of 200+ & has taken 5 wickets so far. He can smash huge sixes and it may come in handy in the death overs.
Recent Stats
A Mukund – 97 runs, Strike rate – 117, HS -70*
Antony Das – 99 runs, Strike rate – 202, HS -63 & 5 wickets, Economy – 8.8 RPO, BB – 3/42
Lyca Kovai Kings Predicted Playing XI:
Abhinav Mukund (c), Malolan Rangarajan, T Natarajan, Shahrukh Khan, Antony Dhas, B Anirudh Sita Ram, Akkil Srinaath, Jaganath Srinivas, Krishnamoorthy Vignesh, S Manigandan, N Mohammed Ashik (wk)
T Natarajan
3.0
0
31
0
10.33
Lyca Kovai Kings Actual Playing XI:
Shahrukh Khan, RS Jaganath Sinivas, Krishnamoorthy Vignesh, S Ajith Ram, T Natarajan, N Mohammed Ashik, B Anirudh Sita Ram, Abhinav Mukund, Akkil Srinaath, Antony Dhas, Muhammed Adnan Khan
Madurai Panthers Preview
Key Players:
A Karthik – Arun Karthik is one of the batting stalwarts of the Madurai team and his batting at the top was one of the prime reasons for their victory last season. He scored a brilliant 46 runs off just 26 balls in the last match.
Rahil Shah – Rahil Shah is using his variations and flight to deceive the batsmen effectively this season. He has taken 6 wickets at an economy rate of just 5.85 RPO this season so far.
Recent Stats
A Karthik – 136 runs, Strike rate – 146, HS -65*
K Akash – 8 wickets, Economy – 6.6 RPO, BB – 3/16
Madurai Panthers Predicted Playing XI:
Chandrasekar Ganapathy, Lakshminarayanan Vignesh, Aditya Barooah, Ravisrinivasan Sai Kishore (c), Maaruthi Raghav, R Sathyanarayan, Mani Bharathi (wk), M Poiyamozhi, Kannan Vignesh, S Aravind, Saravan Kumar
Madurai Panthers Actual Playing XI:
Sarath Raj A, R Nilesh Subramanian, L Kiran Akash, Rahil Shah, Jagatheesan Kousik, Arun Karthik, N Selva Kumaran, Adhithya Giridhar, Shijit Chandran, Abhishek Tanwar, R Mithun
Weather Conditions
Dindigul pitch is known to aid the bowlers and we can expect scores in the range of just 140-160 runs here. The dew factor may come into consideration in the second innings. The weather looks clear and bright on match day as per the weather forecasts.
Toss: WIN the toss, BOWL First
Teams will be looking to chase down the total at this venue as the dew factor comes into the equation in the second innings. Bowlers may find it hard to grip the ball.
Kovai Kings have a destructive batting order in good form and rhythm with the likes of Mukunth, Anthony Das, Shahrukh Khan, and Akkil Srinaath. Madurai Panthers depend heavily on Arun Karthik on the batting front. On the bowling side, Madurai Panthers have fared better than Kovai Kings side. We predict Kovai Kings to win this contest.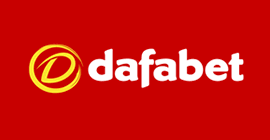 Dafabet
170% bonus up to 17,000 INR
BET NOW