TNPL2022 is come to end stages of the league phase and teams are set to give their last efforts in their final league games to push their cases of qualification. Nellai Royal Kings are confirmed of the top spot and 4 teams fight out for the remaining 3 places. They will also look to finish at the second place to get two chances to qualify for finals. Madurai Panthers are currently needed to win this match to seal their spot and they will have higher chances of finishing in the second place. But if they lose, they can still qualify based on other results going their way. Ruby Trichy Warriors are out of the competition practically but still have a chance mathematically. But they will loo to d the season on a high victory.
Madurai Panthers Preview
Madurai Panthers were bundled out for just 76 runs in the last game while chasing just 130 runs. No batter crossed the 20-run mark in the game. Arun Karthik has been their most consistent batter with 249 runs while NS Chaturved (149 runs) and Aniruth (110 runs) have chipped in with crucial runs so far. Their batting unit needs to stand up as a team in this crucial encounter.
Their bowlers performed well as a unit to restrict the opposition to 129 runs in the last game. R Silambarasan and Kiran Akash are their leading wicket-takers with 10 scalps each in this season so far. P Saravanan, Sunny Sandhu, Varun Chakravarthy, R Mithun, and J Koushik have chipped in with vital wickets and maintained the run flow effectively so far.
Key Players: Arun Karthik, Silambarasan, J Koushik
Madurai Panthers Predicted Playing XI:
Arun Karthik, Vignesh Iyer, NS Chaturved (c), Rithik Easwaran (wk), Balchander Anirudh, Jagatheesan Kousik, Sunny Sandhu, R Silambarasan, P Saravanan, Kiran Akash, Varun Chakaravarthy
Madurai Panthers Actual Playing XI:
J Kousik, Varun Chakravarthy, PK Saravanan, V Aditya, NS Chaturved, L Kiran Akash, Sunny Sandhu, B Anirudh Sita Ram, Arun Karthik, Rithik Easwaran, R Mithun
Ruby Trichy Warriors Preview
Ruby Trichy Warriors early burst got them to 26/2 at the end of 5 overs and helped them win by 4 wins (DL method). In-form M Vijay was rested in the last game to give other players chance to shine. Amit Sathvik, Santhosh Shiv, Atheeq Rehman, and Nidhish Rajagopl will hope to spend some game time in middle and showcase their batting abilities effectively.
Skipper Rahil Shah lead from the front with 3 wickets in the left-arm spin barrage to bundle out the opposition for 113 runs. Atheeq Rehman picked up 2 wickets while Sanjay, Mathivanan, Ajay Krishna and Saravana kumar chipped in with a wicket each. All the bowlers gave runs at les than 6 RPO and picked up at least a wicket in the last game.
Key Players: Ndhish Rajagopal, Atheeq Rehman, Ajay Krishna
Ruby Trichy Warriors Predicted Playing XI:
Santosh Shiv, Amit Sathvik, Nidhish Rajagopal, Adithya Ganesh (wk), Atheeq Ur Rahman, P Sugendhiran, P Saravana Kumar, Rahil Shah (c), Ajay Krishna, MS Sanjay, M Mathivannan
V P Amith Sathvik
15
17
2
1
88.24
S Santosh Shiv
8
8
2
0
100
Ruby Trichy Warriors Actual Playing XI:
Adithya Ganesh, V P Amith Sathvik, M Mathivannan, M Poiyamozhi, Rahil Shah, S Santosh Shiv, Ajay K Krishna, Nidhish Rajagopal, Atheeq Ur Rahman, MS Sanjay, P Sugendhran
HR
Temp
Rain
W. speed
W. direction
Clouds
00h
23
0 mm.
1.3 k/h
From: WSW
100%
03h
26
0 mm.
1.57 k/h
From: WNW
89%
06h
27
0 mm.
3.21 k/h
From: WNW
86%
09h
29
0 mm.
1.63 k/h
From: W
96%
12h
29
0 mm.
0.92 k/h
From: WNW
100%
15h
27
0.71 mm.
0.94 k/h
From: WSW
100%
18h
25
1.01 mm.
1.48 k/h
From: WSW
100%
21h
24
0 mm.
1.04 k/h
From: W
100%
Weather Conditions
Salem will have cool and breezy climate on the match day with 30-40% chances of rain as per the weather forecasters.
Venue Details
SCF Ground will be slow with uneven bounce and the ball will not come onto the bat nicely as lot of matches are played here. We expect the scores to be in 140-150 runs in this match.
Toss: To Bat
Teams might opt to bat first owing to the slow nature of the track but still chasing teams have nearly 75% success rate in the matches played so far. So captains may opt to bowl first dependin on the conditions.
Madurai Panthers have a strong batting line-up but rely heavily on the top-4 with the middle order being very inconsistent. Their bowling attack too has variety with quality bowlers in both spin and pace department. Ruby Trichy Warriors are yet to have a good match with both their batting and bowling unit playing in unison. They will look to get the qualification pressure out of their minds and play freely in this game. We expect Madurai Panthers to win this match owing to their recent form and momentum.
Madurai Panthers will win the match.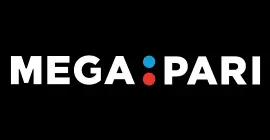 MegaPari
100% bonus match to ₹26,000
BET NOW