Nepal would face a tough challenge as they take on table-toppers Oman in the next game of the ICC Cricket World Cup League Two 2019-23. They are 6th on the points table and need to fight it hard to keep their hopes alive for a berth in the World Cup Qualifiers. Oman didn't start this leg of the tournament well as they lost to the United States of America in their last game.
Nepal faces a huge challenge leading up to this game with regular openers unlikely for this game due to injury. Their batting has been poor in the last couple of years and the side would need a special performance to win here. Oman has a good balance in the side, and they would look to make the best use of it here.
Oman Preview
Zeeshan Maqsood's side has dominated this tournament, but they come here with a big loss against the United States. The side bowled poorly in the last game to allow the US to put up a big score and their batsmen weren't up to the task losing the game by 114 runs. Maqsood would like to put this behind them and strike form against Nepal in this game.
Jatinder Singh and Kashyap Prajapati will need to offer a positive start and score runs at a good pace after the poor show in the last game. Shoaib Khan, Maqsood, and Ayaan Khan shall have important roles in the middle order being the most experienced players in the side. They have depth in their batting line-up with Mohammad Nadeem, Khawar Ali, and Naseem Khushi to follow.
Their bowlers had a poor outing in the last game and the side would need early wickets in this game from Kaleemullah and Bilal Khan. Maqsood stood out with his good performance in the last game and the same would be expected from him in this game. Khawar Ali also did well, and he will have an important role in the middle overs along with Ayaan Khan and Fayyaz Butt.
Oman Predicted Playing XI:
Zeeshan Maqsood (c), Kashyap Prajapati, Jatinder Singh, Ayaan Khan, Khawar Ali, Mohammad Nadeem, Naseem Khushi (wk), Kaleemullah, Fayyaz Butt, Bilal Khan, Shoaib Khan
Oman Actual Playing XI:
Fayyaz Butt, Shoaib Khan, Kashyap Kumar Prajapati, Ayaan Khan, Suraj Kumar, Zeeshan Maqsood, Khawar Ali, Bilal Khan, Mohammad Nadeem, Kaleemullah, Jatinder Singh
Nepal Preview
Nepal has struggled in this format of the game for the last few months. Their batting has been scratchy, and this has led to a string of ordinary performances from the team. Sandeep Lamichhane who has taken over as recently would like to improve his side's position on the points table by winning this game.
Subash Khakurel and Sunil Dhamala are likely to open as regular openers Kushal Bhurtel and Aasif Sheikh are injured, and it will be important for the new pair to deliver a good start. Rohit Paudel has been scoring runs and he needs to anchor the innings at No. 3 and bat well alongside Aarif Sheikh and Dipendra Singh Airee. The side would need runs from Binod Bhandari and Pawan Sarraf down the order to put up a good score on the board.
Karan KC and Sompal Kami will need to strike early in the game as Oman has good strength at the top of the order. Lamichhane will have to lead from the front being the most experienced bowler and his performance would be crucial for the side's fortunes. Sagar Dhakal, Aarif Sheikh, and Pawan Sarraf will have to do well in the supporting role.
Nepal Predicted Playing XI:
Sandeep Lamichhane (c), Subash Khakurel, Sunil Dhamala, Karan KC, Sompal Kami, Rohit Paudel, Aarif Sheikh, Dipendra Singh Airee, Binod Bhandari (wk), Pawan Sarraf, Sagar Dhakal
A Sheikh
59
102
4
0
57.84
K Bhurtel
50
64
4
1
78.12
R Kumar Paudel
44
48
5
0
91.67
S Lamichhane
10.0
0
29
2
2.9
Nepal Actual Playing XI:
Binod Bhandari, Subash Khakurel, Sandeep Lamichhane, Aarif Sheikh, Dipendra Singh Airee, Rohit Kumar Paudel, Sushan Bhari, Dev Khanal, Sunil Dhamala, Sompal Kami, Karan KC
HR
Temp
Rain
W. speed
W. direction
Clouds
00h
34
0 mm.
6.09 k/h
From: SSE
17%
03h
29
0 mm.
5.45 k/h
From: SSE
64%
06h
27
0 mm.
3.85 k/h
From: S
33%
09h
26
0 mm.
2.4 k/h
From: SSW
0%
12h
26
0 mm.
1.41 k/h
From: S
0%
15h
31
0 mm.
1.79 k/h
From: S
7%
18h
37
0 mm.
1.23 k/h
From: SE
21%
21h
38
0 mm.
4.85 k/h
From: SE
86%
Weather Conditions
It will be mostly clear skies over Houston on June 9, and we expect the surface to be a good one to bat on. The wicket is flat, and the ball has been hitting the bat hard. Bowlers must rely on their variations to do well on this surface. The side batting first would need to cross the 300-run barrier to feel safe on this kind of track.
Venue Details
Prairie View Cricket Complex, Houston is a small ground with a flat surface and is generally considered good for batting. The outfield is fast and allows easy boundary scoring. Fast bowlers have had a tough time on this wicket in the past. Spinners do well as the ball can stop on the batsmen occasionally.
Toss: To Bat
We saw a huge win for the United States in the last game batting first. The wicket slowed down towards the end making it tough for the batsmen. There isn't much on this surface for the bowlers at the start of the game. Hence the side winning the toss here is likely to opt for batting first.
Nepal would face the heat going into this game. They need to win here to improve their position on the points table. The unavailability of their openers for this game is a huge setback for the side and they will have to make the best use of resources. Oman has got a taste of the surface and they have a strong batting line-up. This would make them favorites to win this game.
Oman to win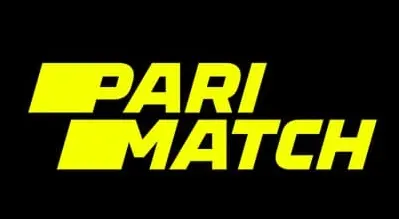 Parimatch
150% up to ₹30,000
BET NOW