Salem Spartans would start their campaign in the Tamil Nadu Premier League 2022 as the side takes on the Nellai Royal Kings in the 4th match. The Spartans had a poor season last year and they would look for a good start this season. The Royal Kings come here with a thrilling win against the Chepauk Super Gilles in their opening game where they won in the super over.
Nellai Royal Kings have a strong batting line-up which showed its might in the last game. This would make the side confident going into this contest. They already know the conditions and shall look to make good use of the same. It will be interesting to see if the Spartans can pull out a surprise in this contest.
Salem Spartans Preview
Murugan Ashwin replaces Gopinath as the skipper for the season and he would like to see a strong start from his team in this game. The side had an ordinary season last year where they managed only three wins. They have good players on the side and Ashwin would like his team to start the season with a win. It would be a tough challenge as the Kings have looked in good form.
Akshay Srinivasan and Gopinath and the side would expect a good show from them in this game. Vijay Shankar brings lots of experience to the middle order and he will have to do well and add quick runs with S Abishiek and Washington Sundar. They have depth in the batting with Murugan Ashwin, M Ganesh Moorthi, and B Praanesh to follow and big hits would be expected from them.
Their bowling attack performed poorly last year, and the onus would be on M Ganesh Moorthi and G Periyaswamy to deliver with the new ball. Sundar coming into the side strengthens their bowling and he would look to do well in the middle overs with Ashwin and Shankar did well. S Boopalan adds depth to this attack making it strong.
Salem Spartans Predicted Playing XI:
Murugan Ashwin (c), Gopinath (wk), Akshay Srinivasan, S Abishiek, Vijay Shankar, Washington Sundar, M Ganesh Moorthi, Lokesh Raj, B Praanesh, G Periyaswamy, S Boopalan
Salem Spartans Actual Playing XI:
Ravi Karthikeyan, B Praanesh, G Kishoor, G Periyaswamy, Jafar Jamal, M Ganesh Moorthi, Hari Gopinath, Daryl S Ferrario, S Abishiek, Murugan Ashwin, R Kavin
Nellai Royal Kings Preview
Baba Indrajith's side made a thrilling start to the tournament defeating the defending champions Chepauk Super Giles in the Super Over. The side batted brilliantly in the game, but Indrajith would like to see a better show from his bowlers. They have momentum on their side and the Royal Kings' skipper would target his second win of the season in this game.
Laxmesha Suryaprakash batted well in the last game, and he would like to set up a strong partnership with Pradosh Paul. Baba Aparajith and Indrajith didn't add runs and they will look to improve their show. Sanjay Yadav shall look to carry his form forward after an excellent knock in the last game and add runs along with G Ajitesh and Jitendra Kumar in this game.
Their bowlers have an important role to play in this game Trilok Nag and V Athisayaraj Davidson bowled poor lines with the new ball, and they need to come up with better spells. Aparajith is an experienced bowler, and he did well in the last game. They would also expect Jitendra Kumar, Yadav, and NS Harish to keep the run-scoring under check in this game.
Nellai Royal Kings Predicted Playing XI:
Baba Indrajith (c & wk), Laxmesha Suryaprakash, Pradosh Paul, Baba Aparajith, G Ajitesh, Sanjay Yadav, Jitendra Kumar, M Shajahan, NS Harish, Trilok Nag, V Athisayaraj Davidson
Nellai Royal Kings Actual Playing XI:
V Athisayaraj Davidson, Pradosh Ranjan Paul, NS Harish, R Sanjay Yadav, Laxmesha Suryaprakash, Baba Indrajith, M Shajahan, Jitendra Kumar CH, B Aparajith, Arya Yohan Memon, Ajitesh G
HR
Temp
Rain
W. speed
W. direction
Clouds
00h
27
0 mm.
3.64 k/h
From: W
100%
03h
29
0 mm.
4.29 k/h
From: W
97%
06h
31
0 mm.
5.92 k/h
From: WNW
97%
09h
32
0 mm.
7.44 k/h
From: WNW
99%
12h
32
0 mm.
6.44 k/h
From: W
100%
15h
29
0 mm.
5.14 k/h
From: W
100%
18h
28
0 mm.
4.61 k/h
From: W
100%
21h
28
0 mm.
3.64 k/h
From: W
100%
Weather Conditions
The skies over Tirunelveli would be partly cloudy on June 25 and the conditions are expected to be warm and humid. The wicket is flat, and batsmen can play their strokes freely and we should have a high-scoring contest. Bowlers would struggle on this surface and the side batting first would need 180 runs on the board.
Venue Details
Indian Cement Company Ground, Tirunelveli has a flat surface and lightning-fast outfield. Batsmen have done well here, and high-scoring games have been the norm. The ball comes onto the bat nicely and there is little for the fast bowlers on this surface. Spinners have done well in the past as the ball turns sharply on this track.
Toss: To Bowl
It looked like a good surface to bat on in the last game. The track didn't change its nature and allowed batsmen to play their strokes freely. Defending a score here would be a massive challenge. Hence, we expect the side winning the toss here to have no hesitation in opting to bowl first.
Salem Spartans has a strong team with several experienced players on the side. Though the side has good strength with the bat it is the bowling attack that would be worrying them. They have to do well with the ball to win this game. Nellai Royal Kings have made a good start to the tournament. They have momentum and this would put them slightly ahead of the Spartans in this game.
Nellai Royal Kings to win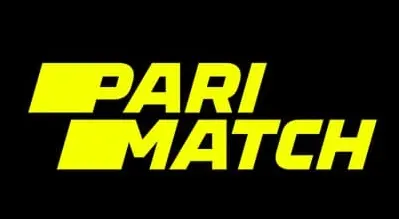 Parimatch
150% up to ₹30,000
BET NOW