It will be an important match for the Sussex Sharks as they play Middlesex at home in their next game of the Vitality T20 Blast 2022. The Sharks have done well after a poor start to the season and come into this game with a win against Somerset. Middlesex is enjoying a good run and the side defeated Glamorgan in their last game.
Middlesex has won all the three games they have played, and the side is playing like a well-oiled machine. They have their batsmen and bowlers in good form and this would add to the side's confidence. Sussex has the home advantage, and it remains to be seen if the side can take the lead and do well in this game.
Sussex Preview
After a poor start to the tournament, Ravi Bopara's side has got its form back with two consecutive wins. It was an excellent show by the side against Somerset in their last game where they won by 47 runs. They will be taking on a side that has been in tremendous form. Bopara would want his players to ride this momentum and be on the top of their game and play well here.
Josh Phillippe looked in good form in the last game and the side would like to see a strong start from him and Luke Wright in this game. Bopara and Tom Alsop also did well against Somerset, and they would like to carry on with the same form. They bat deep with Delray Rawlins, George Garton, and Harrison Ward known for being good hitters of the ball.
Garton and Obed McCoy bowled well in the last game with the new ball, and they will have to strike early as Middlesex has looked in great form with the bat. Tymal Mills would be confident after his good show against Somerset and makes this bowling attack look formidable with the likes of Steven Finn, Archie Lenham, and Bopara in the side.
Sussex Predicted Playing XI:
Ravi Bopara (c), Luke Wright, Josh Philippe (wk), Tom Alsop, Delray Rawlins, George Garton, Harrison Ward, Obed McCoy, Archie Lenham, Tymal Mills, Steven Finn
J Philippe
70
43
3
5
162.79
R Bopara
48
34
5
0
141.18
Sussex Actual Playing XI:
Luke Wright, Ravi Bopara, Tymal Mills, Harrison Ward, Delray Rawlins, Ali Orr, Obed McCoy, Archie Lenham, Tim Seifert, Steven Finn, Tom Alsop
Middlesex Preview
Stephen Eskinazi's side has looked clinical so far in the tournament. The side has registered comfortable wins in the three games they have played and Eskinazi would look to build on the purple patch. They defeated Glamorgan by 4 wickets in a high-scoring contest. They have won only once against Sussex in the last five games between the two teams and Eskinazi would like to improve on that record.
Stephen Eskinazi and Max Holden are doing well at the top and they would look to provide the side with a steady start in this game. Joe Cracknell has done well, and he will have to add runs in the middle order with Luke Hollman and John Simpson in this contest. Eoin Morgan and Martin Andersson add solidity to this batting line-up and these players would be eager to perform.
The side would like to improve its performance with the ball, and they shall look for good spells from Toby Roland-Jones and Chis Green with the new ball. Jones has done well and has an important role here. Thilan Walallawita did well in the last game, and this would add to his confidence. The likes of Blake Cullen and Luke Hollman must support the main bowlers well.
Middlesex Predicted Playing XI:
Stephen Eskinazi (c), Max Holden, Joe Cracknell, Eoin Morgan, Martin Andersson, John Simpson (wk), Luke Hollman, Chris Green, Toby Roland-Jones, Blake Cullen, Thilan Walallawita
J Cracknell
47
28
2
4
167.86
M Holden
41
22
5
2
186.36
T Roland-Jones
4.0
0
22
4
5.5
T Walallawita
4.0
0
18
3
4.5
M Andersson
4.0
0
35
1
8.75
Middlesex Actual Playing XI:
Toby Roland-Jones, Christopher Green, Max Holden, Jason Behrendorff, Luke Hollman, Martin Andersson, Joe Cracknell, Stephen Eskinazi, John Simpson, Thilan Walallawita, Jack Davies
HR
Temp
Rain
W. speed
W. direction
Clouds
00h
12
0 mm.
4.28 k/h
From: NE
72%
03h
12
0 mm.
4.5 k/h
From: NE
11%
06h
12
0 mm.
4.21 k/h
From: NE
12%
09h
15
0 mm.
5.16 k/h
From: ENE
10%
12h
18
0 mm.
4.94 k/h
From: E
39%
15h
18
0 mm.
5.71 k/h
From: E
59%
18h
17
0 mm.
7.02 k/h
From: NE
48%
21h
14
0 mm.
8.74 k/h
From: NE
86%
Weather Conditions
There are predictions for slightly cloudy skies at Hove on June 03. The wicket is slightly challenging at the start as the ball moves around a bit in the early stages and batsmen have to be watchful. The side batting first in this game would be happy to reach a score of 170 runs.
Venue Details
County Ground, Hove is a large-sized ground, and we have seen sides score runs easily as the wicket here is flat. The pace and bounce on the surface are true which aids fast bowlers as well as batsmen who can play their strokes easily. Spinners have generally struggled as there isn't much on offer from this surface.
Toss: To Bowl
Batting conditions haven't been easy as we have seen in the two games that have been played here. There is assistance for the bowlers in the early overs of the game. Both the captains would have this in their minds and the side winning the toss is likely to opt for bowling first in the game.
Sussex Sharks have done well in the last two games, but the side has an unsettled middle order which would be a big worry for them. They will need their middle order to deliver the goods in this game as they take on a tough opponent. Middlesex hasn't lost a game yet and the side would have its confidence high. We expect this to be a close contest, but Middlesex would start favorites.
Middlesex to win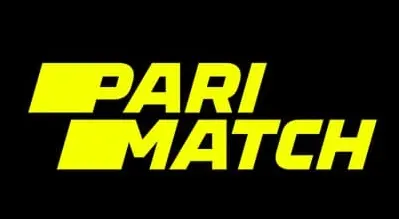 Parimatch
150% up to ₹30,000
BET NOW