The 30th match of the Momentum One-Day Cup will see Titans taking on Knights at the SuperSport Park in Centurion on Sunday. This game will be crucial as the two teams are battling out for semi-final spots with only two points separating the 3rd and 5th placed sides.
At the 4th spot currently, Titans will want to win their final league game and make it to the semi-finals. In their last game, Titans came up with a superb performance right from the moment the first ball was bowled. With the match reduced to be being a 32-overs affair, the duo of Dayyaan Galiem and Imran Manack came up with identical figures to restrict Cape Cobras to just 164-7. In return, Dean Elgar's unbeaten 61-run knock saw the Titans reach home with six wickets in hand.
Meanwhile, the Knights will also look to take some confidence from their recent results. In their last completed fixture against Cape Cobras, the bowling attack led by leg-spinner Shaun von Berg and Ottniel Baartman set up a comfortable victory by restricting their opponents to just 172-9 at the end of 50 overs. Chasing the under-par total, the trio of Jacques Snyman, Patrick Kruger, and Keegan Petersen were at their best to complete the chase with more than 22 overs left.
Titans Preview
Even in the absence of players like Faf du Plessis and Heinrich Klaasen, Titans' batting has been going strong and that is largely down to superb performances from the trio of Tony de Zorzi, Dean Elgar, and Aiden Markram. Dean Elgar, in particular, has been valuable to the side with him scoring one hundred and three fifties until now. The line-up also has superb depth with Farhaan Behardien and Grant Thomson marshaling the lower middle-order.
On the bowling front, Titans have struggled to an extent but Imran Manack has been a consistent presence for them with 12 wickets in eight matches. The off-spinner has also had some solid support from seamer Dayyaan Galiem.
Titans Predicted Playing XI:
Aiden Markram, Tony de Zorzi, Rivaldo Moonsamy (WK), Dean Elgar, Grant Thomson, Farhaan Behardien, Matthew Arnold, Dayyaan Galiem, Khwezi Gumede, Imran Manack, Alfred Mothoa
F Behardien
34
23
0
2
147.83
Titans Actual Playing XI:
Khwezi Gumede, Alfred Mothoa, Dean Elgar, Theunis de Bruyn, Imran Manack, Rivaldo Moonsamy, Farhaan Behardien, Dayyaan Galiem, Aiden Markram, Tony de Zorzi, Matthew Arnold
Knights Preview
Unlike Titans, Knights have struggled to post runs on the board as most of their batsmen with the exception of Andries Gous and Jacques Snyman have struggled so far. Gous and Snyman have been impressive 301 and 263 runs in six innings respectively but there has been a lack of support from the others. Wicket-keeper Wandile Makwetu has also been pretty good with 186 runs but Knights will want the likes of Patrick Kruger, Keegan Petersen and skipper Pite van Biljon to be more consistent.
Bowling-wise, Knights have been one of the most impressive sides with as many as three players having secured ten or more wickets in this tournament. The trio of Mbulelo Budaza, Shaun von Berg and Ottniel Baartman have combined for 38 of Knights' wickets this season. The team also has decent all-rounders in the form of Jacques Snyman and Patrick Kruger to cover up the remaining overs.
Knights Predicted Playing XI:
Andries Gous, Jacques Snyman, Keegan Petersen, Pite van Biljon (C), Wandile Makwetu, Patrick Kruger, Grant Mokoena, Shaun von Berg, Marco Jansen, Mbulelo Budaza, Ottniel Baartman
Knights Actual Playing XI:
Mbulelo Budaza, Ottneil Baartman, Grant Mokoena, Keegan Petersen, Raynard van Tonder, Marco Jansen, Shaun von Berg, Wandile Makwetu, AGS Gous, Jacques Snyman, Patrick Kruger
HR
Temp
Rain
W. speed
W. direction
Clouds
00h
15
0 mm.
1.61 k/h
From: SSE
48%
03h
15
0 mm.
1.62 k/h
From: SSE
0%
06h
20
0 mm.
1.25 k/h
From: SSE
0%
09h
27
0 mm.
2.72 k/h
From: WSW
0%
12h
30
0 mm.
4.22 k/h
From: SSW
0%
15h
29
0 mm.
3.25 k/h
From: S
0%
18h
24
0 mm.
2.17 k/h
From: S
0%
21h
23
0 mm.
3.21 k/h
From: SE
0%
Weather Conditions
So far, the SuperSport Park has hosted two matches in the tournament with both the games producing some superb batting tracks. Although Titans lost both those games, they would be pretty confident of playing here given their more in-form batting unit. The weather for this match is also expected to be as good as the pitch with there being a very negligible chance for any rain interruption. Overall, AccuWeather has predicted that a maximum temperature of 31-degree Celsius can be expected on Sunday.
Venue Details
A pretty regular international venue, the SuperSport Park in Centurion most recently hosted England for a T20I game last month and the game turned out to be a pretty high-scoring thriller. The ground has also become South Africa's preferred venue to host the 'Boxing Day' Test match in the last couple of years.
Toss: To Bat
One would expect the two captains to prefer batting first especially with rain not expected to play a major part. Just like what Lions did to Titans in the opening match of the tournament, batting first and posting a 300+ total might go a long way in sealing the match.
The Titans seem to have much more strength in their batting when compared to the Knights side and this could end up as the major difference in this crucial game. With a belter of a track expected at Centurion, the trio of Aiden Markram, Tony de Zorzi, and Dean Elgar certainly hold the aces.
Titans to win the match!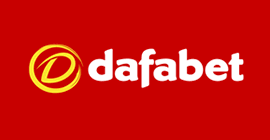 Dafabet
170% bonus up to 17,000 INR
BET NOW