TUTI Patriots are out of contention for playoffs after their loss to Ruby Trichy Warriors in their last match. A Srinivasan waged a lone battle scoring 63 runs in the chase of 178 runs and eventually failed to win the match for his team. Skipper Subramania Siva and A Srinivasan are the only batsmen to make a 50+ score for their team this season. All the other batsmen have failed miserably and have no good contributions till now.
Athiyasaraj Davidson bowled a good spell the last match taking 4 wickets and he was the only wicket-taker for TUTI Patriots in that match. Tamil Kumaran and A Davidson have leaked runs at an economy rate of over 9 RPO. Ganesh Moorthi, A Venkatesh, and S Senthilnathan did not make any impact with their bowling this season and their wickets column reflects the same.
Chepauk Super Gillies are assured of a spot in playoffs with 8 points from 6 matches. They will look to advance to Qualifiers 1 to get two chances to qualify for finals. Chepauk Super Gillie 4-match winning streak was halted by Madurai panthers the last match. Gopinath and U Sasidev played fighting knocks after their team was stunned to 12/3 in 3 overs. Ganga Sridgahr Raju and Harish Kumar have played some important cameos this season and are amongst the runs.
Their bowling unit is their biggest strength and three of the top four wicket-takers of the season are from Chepauk Super Gillies team. Pacers Harish Kumar and G Periyasamy are joint leading wicket-takers with 11 wickets so far. R Alexander follows them very closely with 10 wickets at an unbelievable economy rate of just 4.5 RPO. M Ashwin too has chipped in 7 wickets and has an economy rate of below 6 RPO.
TUTI Patriots Preview
Key Players:
Subramania Siva – Skipper Subramania Siva played only one good knock of 87* in this season and failed to contribute in other matches. He will look to finish the season on a high with a good performance.
Athisayaraj Davidson – A Davidson had match figures of 4-0-24-4 in the last match but he did not make any impact in other matches. He has 7 wickets at an economy rate of 9.5 RPO this season.
Recent Stats
A Srinivasan – 196 runs, Strike rate -129, 50s-2, HS - 63
Tamil Kumaran – 7 wickets, Economy – 9.4 RPO, BB – 2/18
TUTI Patriots Predicted Playing XI:
Nidhish Rajagopal (wk), Tamil Kumaran, Vasanth Saravanan, V Subramania Siva (c), V Athisayaraj Davidson, M Ganesh Moorthi, Akshay Srinivasan, S Abishiek, Sivagnanan Senthilnathan, Shubham Mehta, A Venkatesh
A V Srinivasan
63
47
2
5
134.04
M Ganesh Moorthi
15
9
2
1
166.67
V Athisayaraj Davidson
4.0
0
24
4
6
M Ganesh Moorthi
4.0
0
27
0
6.75
S Vasanth Saravanan
2.0
0
19
0
9.5
TUTI Patriots Actual Playing XI:
M Ganesh Moorthi, SP Nathan, Sathiamoorty Vasanth Saravanan, V Athisayaraj Davidson, Dakshinamoorthy Kumaran, Akash Sivan, S Boopalan, G Karthik Shanmugam, Nidhish Rajagopal, Subramania Siva, Akshay V Srinivasan
Chepauk Super Gillies Preview
Key Players:
Harish Kumar – Harish Kumar has improved his batting in the last few matches and has scored 141 runs at a strike rate of nearly 170 so far. He has also taken 11 wickets at an economy of 6.5 RPO with the ball.
U Sasidev – Sasidev is peaking at the right moment with scores of 41 & 51 in the last two matches. His batting will hold their middle order in good stead and further strengthen their batting line-up.
Recent Stats:
H Gopinath – 224 runs, Strike rate -152, 50s-2, HS - 82
G Periyasamy – 11 wickets, Economy – 6.8 RPO, BB – 2/9
Chepauk Super Gillies Predicted Playing XI:
Kaushik Gandhi (c), Murugan Ashwin, Gopinath, Ganga Sridhar Raju, R Alexander, Uthirasamy Sasidev, Harish Kumar, M Siddharth, A Aarif (wk), Dev Rahul, G Periyaswamy
U Sasidev
51
42
4
2
121.43
H Gopinath
45
32
0
5
140.62
S Harish Kumar
23
14
2
2
164.29
G Periyaswamy
4.0
0
37
2
9.25
S Harish Kumar
3.0
0
30
2
10
Chepauk Super Gillies Actual Playing XI:
G Periyaswamy, S Harish Kumar, R Alexander, M Siddharth, Ganga Sridhar Raju, Vijay Shankar, Uthirasamy Sasidev, H Gopinath, Umashankar Sushil, Kaushik Gandhi, Murugan Ashwin
Weather Conditions
Tirunelveli Pitch is a good batting pitch where batsmen will find it easier to score runs. We can expect scores in the range of 160-180 runs here. The weather looks dark and cloudy but has just 20-30% chances of rain.
Toss: To Bowl
Teams batting second have won 3 out of the last 4 matches here. Any score of fewer than 160 runs is easily chased able here. We can expect teams to bowl first and restrict the opposition.
Chepauk Super Gillies has arguably the best bowling line-up of TNPL 2019 and their batting unit is also performing well. TUTI Patriots bowling unit looks toothless and their batting line-up has many cracks to be fixed. So, we expect Chepauk Super Gillies to win this match.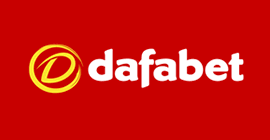 Dafabet
170% bonus up to 17,000 INR
BET NOW