The United Arab Emirates would be eager for a win as they play hosts United States of America in ICC Cricket World Cup League Two 2019-23. The United States would be confident after they had defeated the Emirates in the last game. UAE on the other hand earned its first win in this leg of the tournament as they defeated Scotland.
The United States of America has won the ODI games they have played against the United Arab Emirates. This along with the fact that they are playing at home would add to their confidence. UAE is no pushover and has experienced players and they are likely to offer a tough challenge to the hosts in this game.
United Arab Emirates Preview
Ahmed Raza's side put up a good show against Scotland in the last game, winning it by 5 wickets. This win would have restored the side's confidence after they suffered two consecutive losses. They had lost against the United States in the previous game and Raza would look to end this leg of the tournament with a win and get closer to Scotland with only four points separating the two sides.
Muhammad Waseem is looking in good form and he would look to set up a good opening wicket stand with Chirag Suri in this game. Chundangapoyil Rizwan and Vriitya Aravind did well in the last game, and they will have to build partnerships in the middle order. They have good hitters of the ball to follow in Basil Hameed, Zawar Farid, and Kashif Daud and quick runs would be expected from them in this game.
Akif Raja and Kashif Daud were brilliant with the new ball in the last game and the pair would have to strike early for the side to win here. It was great to see Hameed and Farid put breaks on the scoring rate and similar performances would be needed from them. Raza and Meiyappan will have to do well in the supporting role in this game.
United Arab Emirates Predicted Playing XI:
Ahmed Raza (c), Muhammad Wase, Chirag Suri, Chundangapoyil Rizwan, Vriitya Aravind (wk), Rohan Mustafa, Basil Hameed, Kashif Daud, Alishan Sharafu, Zahoor Khan, Junaid Siddique
K Meiyappan
10.0
0
44
2
4.4
United Arab Emirates Actual Playing XI:
Chirag Suri, Akif Raja, Zawar Farid, Waseem Muhammad, Chundangapoyil Rizwan, Basil Hameed, Vriitya Aravind, Kashif Daud, Ahmed Raza, Karthik Meiyappan, Alishan Sharafu
United States Of America Preview
Monank Patel would be proud of the way his side has played. They had come here in poor form but have been able to win two out of the three games they have played and had defeated the Emirates earlier. They will look to repeat the same magic and aim to make the best use of the home conditions.
Openers Steven Taylor and Sushant Modani have looked good, and the pair would look to set up a big opening wicket stand here. Patel must play the role of an anchor in the middle order and let Aaron Jones and Gajanand Singh do well in this game. They would also expect runs from Ali Khan and Saiteja Mukkamalla in this game.
On the bowling front, Saurabh Netravalkar is an experienced bowler, and the side would like to see good spells from him and Ali Khan. Cameron Stevenson and Steven Taylor would have their confidence high after a good show in the last game. They have depth in their bowling with Nosthush Kenjige, Aaron Jones, and Nisarg Patel on the side.
United States Of America Predicted Playing XI:
Monank Patel (c & wk), Steven Taylor, Sushant Modani, Aaron Jones, Saiteja Mukkamalla, Gajanand Singh, Nisarg Patel, Cameron Stevenson, Nosthush Kenjige, Saurabh Netravalkar, Ali Khan
Sushant Modani
70
102
6
0
68.63
C Stevenson
8.0
1
34
2
4.25
S Netravalkar
10.0
1
29
1
2.9
United States Of America Actual Playing XI:
C Stevenson, Sushant Modani, Saurabh Netravalkar, Nisarg Patel, Nosthush Kenjige, Rahul Jariwala, SR Taylor, Ali Khan, Gajanand Singh, Aaron Jones, Monank Patel
HR
Temp
Rain
W. speed
W. direction
Clouds
00h
33
0 mm.
2.74 k/h
From: E
45%
03h
27
0 mm.
2.7 k/h
From: SSE
75%
06h
25
0 mm.
1.94 k/h
From: S
51%
09h
24
0 mm.
0.74 k/h
From: N
1%
12h
24
0 mm.
1.8 k/h
From: ENE
3%
15h
29
0 mm.
2.09 k/h
From: ENE
0%
18h
33
0 mm.
2.36 k/h
From: E
5%
21h
34
0 mm.
3.03 k/h
From: SE
77%
Weather Conditions
We will see cloudy skies with predictions for rains at Pearland on June 04. The wicket has slowed down and the ball isn't coming to the bat nicely. Bowlers are enjoying the slowness of the track here. The side that bats first in this game shall be happy to put 260 runs on the board.
Venue Details
Moosa Stadium, Pearland, Texas has a good surface and a fast outfield. There is assistance for the fast bowlers early in the game and spinners have used the slowness on the surface to their advantage. Batsmen who like building their innings tend to do well on this track as it can take time to get adjusted to the bounce and pace.
Toss: To Bowl
The wicket has gotten a bit slower in the last three games where we have seen sides chasing down scores easily. It isn't expected to be a high-scoring game and sides would prefer to have a target in mind. The side winning the toss is expected to opt for bowling first in this game.
It will be a tough contest and the United Arab Emirates would need their batsmen to deliver. They have struggled in these conditions and finding it challenging to adjust to the bounce and pace on the wicket. The United States has played like a well-oiled machine in this game, and this would make them favorites here.
United States of America to win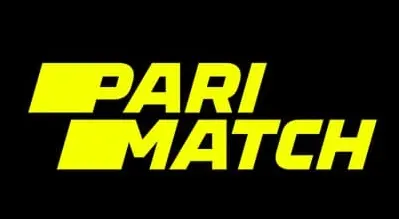 Parimatch
150% up to ₹30,000
BET NOW