This is the second match from the third of 21 tri-series that will be played in the World Cup League 2, running from August 2019 to January 2022. The top three in the seven-team league – Nepal, Papua New Guinea, Namibia, and Oman are sitting out this leg – will advance to the World Cup Qualifier in 2022, while the others will have to tussle for two play-off slots with those lower down the ladder.
Only two from that World Cup Qualifier will make it to the World Cup in India in 2023, and the 36 matches that the likes of Scotland and the USA will get before they reach that stage gives them plenty of leeways to experiment with different combinations over the next two years. This will be their first meeting in an ODI, with Scotland's greater experience (112 games to 8) giving them the edge.
United States Of America Preview
With Afghanistan and Ireland now having Test status, and the Netherlands joining them in the ODI Super League, Scotland is now the most experienced campaigner in cricket's second tier. Having made their World Cup debut in 1999, they returned in 2015, pushing Afghanistan all the way in one of the matches of the tournament. Kyle Coetzer, their South African-born captain, is now 35 but continues to pile on the runs. Matthew Cross, the wicketkeeper-batsman, boasts an ODI century in the UAE, and Richie Berrington has a team-record 75 caps.
Safyaan Sharif and Hamza Tahir, both born in the UK to Asian parents, are two of the bowlers to watch for, with Josh Davey and Alasdair Evans also having plenty of experience. Scotland made a slow start to their first series, losing to Oman, but then won their next three games to sit just behind the USA in the nascent table.
United States Of America Predicted Playing XI:
Matthew Cross (wk), Kyle Coetzer (captain), Calum MacLeod, George Munsey, Richie Berrington, Michael Jones, Craig Wallace, Alasdair Evans, Stuart Whittingham, Safyaan Sharif, Hamza Tahir
United States Of America Actual Playing XI:
Saurabh Netravalkar, Nosthush Kenjige, Aaron Jones, Rusty Theron, C Stevenson, Ian Holland, Monank Patel, Xavier Marshall, Karima Gore, SR Taylor, Akshay Homraj
Scotland Preview
The USA's resurgence, after years of administrative chaos and poor results, is one of cricket feel-good stories. Their quest to make the World Cup in India in 2023 is being led by a player who once wore Indian colors in an Under-19 World Cup. Saurabh Netravalkar was India's highest wicket-taker in the 2010 tournament but then went off to study computer science at Cornell. Now, he's back on the field, and his four wickets in seven balls destroyed the UAE in the opening game of this series.
Rusty Theron, who played for South Africa and was so skilled a death-overs bowler that he had an IPL contract, will share the new ball with him, while Xavier Marshall, who played 37 international matches for West Indies, brings a wealth of experience to the batting. Aaron Jones and Karima Gore, both born in New York, showed tremendous composure towards the end of the run chase against the UAE, suggesting that there's more to this team than the well-known expat names.
The USA won three of four matches in their previous series in Florida, though the one loss to Namibia was a heavy one.
Scotland Predicted Playing XI:
Monank Patel, Xavier Marshall, Steven Taylor, Aaron Jones, Ian Holland, Akshay Homraj (wk), Karima Gore, Cameron Stevenson, Rusty Theron, Nosthush Kenjige, Saurabh Netravalkar (captain)
Scotland Actual Playing XI:
Hamza Tahir, Calum MacLeod, Kyle Coetzer, Michael Jones, Matthew Cross, Mark Watt, Safyaan Sharif, Richie Berrington, George Munsey, Alasdair Evans, Dylan Budge
Weather Conditions
These are the temperate winter months in the United Arab Emirates, and though it will be humid, conditions should favor both batsmen and bowlers. There will be an early movement for the quicks, and slow turn for the spinners from a hard but true pitch.
Venue Details
The venue for countless high-voltage India-Pakistan matches in the 1980s and '90s, the Sharjah Cricket Stadium will be hosting its 240th ODI, by far the most of any venue. It has always provided even tussles between bat and ball, with an average run-rate of 4.98 over the past five years (23 games) making it an outlier in an era of bat-dominated matches.
Toss: To Bowl
Teams batting first have won 11 of 23 games over the last five years in Sharjah, suggesting the toss isn't a big factor. Scotland won the warm-up between these two sides comfortably after putting 308 on the board, and both sides may prefer that to an afternoon chase.
The USA has some exciting talent, and the additions of Netravalkar, Theron and Marshall have added both experience and class to the ranks. But Scotland has been a big fish in the Associate shark tank for a while, and even with several key players unlikely to make it as far as the 2023 World Cup, they should have too much nous for the USA. Their experience of playing in the UAE, 12 matches in the past five years, should also stand them in good stead.
We are backing Scotland for the win!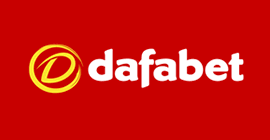 Dafabet
170% bonus up to 17,000 INR
BET NOW