Warwickshire will carry momentum into their first home game of the season. They bowled out Surrey in the last game with scores tied at the end of the 49th over. Any cricket expert would have suggested that the game was Surrey's at the time. The tie has given Warwickshire a huge confidence boost coming into this crucial home game.
Surrey, who are placed second in the group A table, will be eying the top spot with a win here. Following the loss in their opening game of the season, the Pujara-led team dominated the opposition in every department in the next two matches. The lower-middle order has flourished with the all-rounders doing a great job for the team.
Both teams have their middle-order in great form and will look to assert their dominance in this match at Birmingham. While Warwickshire will have the home advantage on their side, Surrey will threaten with a strong bowling attack that is delivering consistently.
Warwickshire Preview
The recent match that ended in a tie must have felt like a win for Warwickshire. The batters dominated in their opening game where Warwickshire chased down 265 runs with 8 wickets in hand. Whereas, in the next match, it was the bowlers who got through the top-order of Surrey in no time.
A big positive for the hosts will be the in-form opener Robert Yates who has scored consecutive fifties in the last two innings. Michael Burgess and Krunal Pandya at 4 and 5 are other key players with big roles to play. A couple of big partnerships can change the momentum of the innings in one-day cricket and that's where these two can be so effective.
Krunal Pandya is a welcome addition to the Warwickshire squad. His recent contributions with the bat make him even more valuable. Pandya is consistent with the ball and can give the skipper a wicket or two and also slow down the scoring rate. However, apart from Pandya and skipper Rhodes, Warwickshire have no other all-rounders who could bowl a few overs.
Yates bowled three overs in the last game for 32 runs and the skipper may not go to him again in this match. Warwickshire lack variety in the bowling attack and that might hurt their chances.
Warwickshire Predicted Playing XI:
Will Rhodes(c), Robert Yates, Dom Sibley, Michael Burgess (wk), Krunal Pandya, Matthew Lamb, Ethan Brookes, Craig Miles, Kai Smith, Liam Norwell, O Hannon-Dalby
Sussex Preview
A brilliant comeback from Sussex saw them move up in the points table to the second position. They will be eyeing a hat-trick of wins and assert their dominance in group A.
Leaving aside the home advantage the hosts would have, Sussex have got most things going in their favour. An experienced international cricketer in skipper Pujara, in-form batters in the lower-middle order, and a wide pool of bowling options for the skipper to choose from.
Cheteshwar Pujara, Alsop, Rawlins, and D Ibrahim from number 4 to 7 have all shown their scoring abilities and contributed to the team's first win of the season. Ollie Robinson and Karvelas who lead the bowling attack also have the ability to score crucial runs down the order.
In the all-rounders' department, Sussex have got Rawlins making consistent contributions. Pujara has 6 bowling options at his disposal to rotate and work with. Opening batsman Harrison Ward can bowl a couple of overs of his off-break bowling as well.
The trio of Karvelas, Rawlins, and Robinson can be lethal. While Robinson may not be expected to play this game, Sussex have the services of Bradley Curie and the 18-year-old Archie Lenham to rely on.
Sussex Predicted Playing XI:
Cheteshwar Pujara (c), Harrison Ward, Alistair Orr, Tom Clark, Alsop (wk), Rawlins, D Ibrahim, Bradley Curie, Archie Lenham, Aristedes Karvelas, Henry Crocombe
HR
Temp
Rain
W. speed
W. direction
Clouds
00h
28
0 mm.
0.85 k/h
From: NNE
86%
03h
24
0.16 mm.
0.83 k/h
From: SE
56%
06h
24
0 mm.
1.53 k/h
From: S
62%
09h
23
0 mm.
1.45 k/h
From: WSW
85%
12h
22
0 mm.
1.08 k/h
From: WNW
88%
15h
27
0.11 mm.
1.9 k/h
From: NNW
18%
18h
32
0 mm.
2.84 k/h
From: N
28%
21h
32
0 mm.
3.94 k/h
From: NNE
31%
Weather Conditions
The weather forecast for this match is sunny with low precipitation. You can expect a great day of cricket with not much help for swing bowlers from the weather.
The pitch here is batting-friendly and offers swing and carry for the new-ball bowlers. Fair competition between bat and ball is expected.
Venue Details
Edgbaston, situated in Birmingham, England has favoured teams batting second in ODIs. 332 runs is the highest score chased at this venue in ODIs. A great venue for batting, this is where England chased down a target of 378 in the 4th innings of the recent Test match against India.
Toss: To Bowl
While the average second innings score at this venue in ODIs is just 188, the kind of surface this ground offers, both teams would be keen on chasing down a total. Teams bowling first have won 31 of the 64 ODI matches at Edgbaston.
Considering the strengths of both sides and their vulnerabilities, we reckon Sussex will start as favourites to win. The competition will be neck to neck given how strong and in-form both sides are. The home advantage may play into Warwickshire's favour, but the consistency of the all-rounders in the Sussex camp gives them an edge in our match prediction.
Sussex to emerge victorious in a close-fought match!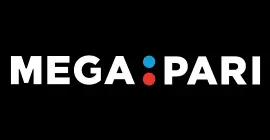 MegaPari
100% bonus match to ₹26,000
BET NOW