Rain has been ruining games across formats in England with both domestic and international fixtures being hampered. Derbyshire and Yorkshire also ended up seeing their opening fixtures being washed out, although the latter might not complain that much, given that it was a game against the Notts. The head-to-head between these two teams is firmly in favour of Derbyshire who seem to have the wood over the Yorks. The visitors have a settled unit that's managed to find ways to win in recent years. They might not have the starry names in there but the unit has gelled together in fine fashion and it's a team where all individuals know their roles in and out. The same can't be said for Yorkshire who to be fair to them have been often been interrupted by the lack of continuity to their squad. Having a lot of national stars in the squad, especially key players, does do that to you and they haven't managed to find a Plan B when the resources are unavailable. With England facing Pakistan at the moment and Australia in a week's time, Yorkshire will continue to be hurt by the absence of key players. Joe Root will however be available for another game or two, as he isn't in England's T20I squad for now.
Yorkshire Preview
A semifinal finish in last year's Blast edition was a shock result for Derbyshire, surprising everybody and even perhaps themselves. A lot of that was built around their two best batsmen, Wayne Madsen and skipper Billy Godleman, two influential players in their top order. Not only are they imposing in their style of play but also quite difficult to stop due to their apparent risk-free style of play that still yields quickfire runs. The bowling fed off the impetus created by the batting, and more often than not, came up trumps. West Indian Ravi Rampaul was their biggest matchwinner with the ball as he struck early with the new ball and also aced the death overs with his slower ones and yorkers. The COVID19 situation means that he hasn't arrived yet due to flight unavailability from Trinidad and there is uncertainty over when he can participate. That will be a big blow for Derbyshire and it means a step-up in roles would be needed for the other bowlers. There is a reasonable amount of potency in the pace attack and Matt Critchley's wrist spin is another combative factor. Still, Rampaul's absence is a big miss for Derbyshire and they will hope that it doesn't cost them. Maybe the batting, their stronger suit, will have take up the responsibility to score some extra runs to give the bowling that cushion.
Yorkshire Predicted Playing XI:
B Godleman(c), L Reece, W Madsen, L du Plooy, A Hughes, H Hosein(wk), M Critchley, FH Prentice, A Dal, B Aitchison, M Cohen
Yorkshire Actual Playing XI:
Matthew Fisher, MW Pillans, Joe Root, Tom Kohler-Cadmore, Adam Lyth, Will Fraine, George Hill, Jonathan Tattersall, Josh Poysden, Harry Brook, Jordan Thompson
Derbyshire Preview
When you lose two quality top-order players, an irreplaceable floating all-rounder and a wily leg-spinner all to national duties, the whole setup goes for a toss. But Yorkshire are used to being in this situation by now. It's just that they haven't been able to quite find the backups needed to survive and flourish. The likes of Jonny Bairstow, Dawid Malan, David Willey and Adil Rashid continue to be unavailable due to national committments while Gary Ballance is also out of action due to stress and anxiety following the COVID19 lockdown. It places Yorkshire in a real hole but they do still have some matchwinners who will have to shoulder extra responsibility. Adam Lyth and skipper Tom Kohler-Cadmore are the ones who'll need to come to the party while Joe Root will also be keen to prove a point about his T20 exploits. Wicketkeeper batsman Jonathan Tattersall is another exciting prospect in the middle order with his unusual gameplay and there is some potential depth in the batting with some of the bowlers also being capable of wielding the long handle. But it's the top four that will have to do the bulk of the damage. The bowling is resourceful albeit not threatening. If Yorkshire's batting can find form as a unit, they could surprise sides.
Derbyshire Predicted Playing XI:
A Lyth, T Kohler-Cadmore(c), J Root, J Tattersall(wk), H Brook, J Thompson, M Pillans, B Coad, M Fisher, D Olivier, J Shutt
Derbyshire Actual Playing XI:
Michael Cohen, Wayne Madsen, Leus du Plooy, Fynn Hudson Prentice, Matt Critchley, Alex Hughes, Matt McKiernan, Brooke Guest, Luis Reece, Billy Godleman, Sam Conners
HR
Temp
Rain
W. speed
W. direction
Clouds
00h
10
0 mm.
4.5 k/h
From: N
17%
03h
9
0 mm.
4.17 k/h
From: NNW
12%
06h
10
0 mm.
3.85 k/h
From: NNW
44%
09h
13
0 mm.
4.58 k/h
From: N
44%
12h
15
0.14 mm.
4.16 k/h
From: NNE
41%
15h
14
0.14 mm.
2.86 k/h
From: NNE
92%
18h
14
0 mm.
2.07 k/h
From: NNE
96%
21h
12
0 mm.
1.4 k/h
From: NE
96%
Weather Conditions
It's been a rainy week all over England. Fortunately, this game doesn't have a rainy forecast although it's expected to be overcast for a large part of the day. Also, England weather is hard to predict. Anyways, we should mostly get a game in, a shortened one in the worst case scenario. Pitches have generally been on the drier side in Headingley with the surface slowing down as the game progresses. The rain could however spice up the deck a bit if and when it arrives.
Venue Details
A colossal venue in terms of history and quality, Headingley is one of England's premier venues for cricket – both in domestic and international games. It's been a ground where several heroic and magical deeds have been performed.
Toss: To Bat
Captains might want to bat first, given the slowing nature of the Headingley surface although the overhead conditions and the rain factor could also play on their minds, forcing them to field. Ideally, it's been a bat-first pitch.
Derbyshire look a far more settled outfit and are also high on confidence after their semifinal finish last season. We're backing them to come out as winners in this fixture against Yorkshire.
Derbyshire to win this game!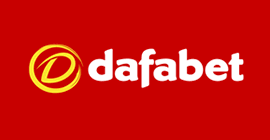 Dafabet
170% bonus up to 17,000 INR
BET NOW